- Dropped Most of My Nine Medications
Oct. 2010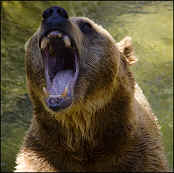 Basic Information:
Female

Age: 69

Condition: Severe asthma and arthritis
Testimonial:
When I came to doctor Owen Liao in February 2009, I suffered with Asthma disease for three years.
I could not sleep well. Every time when I have to go to bed, I have begin to cough. Amongst nights I was awaken. I heard a bear roaring in my chest, a cat mewing. Sometimes, I must sit over night because I could not breathe.
I was walking like a lame duck in left leg for 18 months. It was my arthritis. Both legs were swollen; left leg was much swollen than the right. Now I don't worry about my legs.
After I first came to Dr. Owen Liao, I was able to drop both inhalers for asthma and some other medications almost immediately.
Now I take only 1/4 amount of my hypertension medication and only two another medications. Before it was 9 medications.
My blood sugar is normal. I can hold it with a diet only. My weight is 8 lbs less.
I am happy without any side effects from medications and nobody asks me any more: "What is wheezing in your chest?"
God bless doctor Owen Liao!!!
A.D. 10/18/2010 year