Acupuncture
Just A Painless Light Touch Produces Profound Outcome
Served in Gaithersburg, Rockville, Germantown and Washington DC Metropolitan Area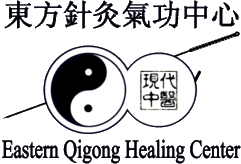 Acupuncture is one of the greatest gifts from the Chinese culture. The earliest document about acupuncture dates back to around 5,000 years ago. "Emperor Nei-Jing" is the bible of Chinese medicine and acupuncture and was completed approximately 2,000 years ago. It records the twelve regular meridians that we use in Chinese medicine today and is still the most influential book in today's Chinese medicine society.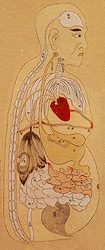 Since Nei-Jing, Chinese medicine believes that Jing-Essence, Qi-Energy and Shen-Spirit are integrated and operate together dynamically as a whole. This is one of the reasons why, using Chinese medicine, we can treat illnesses in the lower body by using points in the head and treat right illnesses with points on the left side. By using the relationship of internal organs (Zang Fu), the dynamics of interior and exterior (Yin and Yang), and the layers of meridian systems, Chinese medicine has developed many approaches of diagnosis and treatment principles. Some of these techniques are meridian diagnosis, Zhang-Fu diagnosis, eight principle diagnosis, Shang-Hang lung and our unique Modern Chinese Medicine Theory.
One of the greatest strengths of Chinese medicine is its allowance for diversity. Since each system has its strengths and weaknesses, using all the systems collectively make it much more complete than a single system approach. This is one of the reasons why we can treat many "incurable" illnesses.

Acupuncture treatment employs the insertion of fine needles to stimulate the flow of the Qi of the body. The length of the acupuncture needles and the technique used to manipulate it can be used to adjust pathogen Qi and open up the good healthy Qi. From this, illness can be cured. Once the healthy Qi moves smoothly, the local blood circulation will be strong, hence, the body will be healthy. Acupuncturists also use needle retention and bleeding techniques to enhance effectiveness of the treatment. The duration of needle retention is normally about 15 minutes. Bleeding is effective for acute headaches, sore throats, fevers, etc.
One of the best features of our acupuncture services is that the needle insertion is just a light touch and is painless. Yet, the result of our acupuncture treatment is profound because the acupuncture point is located very precisely.
We always use sterilized, disposable needles for acupuncture treatments.
If you would like to know what our happy clients have to say, please visit our Testimonials page.
If you are interested in receiving our acupuncture treatment, visit our Patients Must Know web page. For clinic hours and fees, please visit Our Services page. For appointments, please call us at (301)519-2346.
Additional Acupuncture resources available: