Eastern Qigong Healing Center
Our Acupuncture Clinics
Holistic Weight Loss
Essence Tai Chi
Qigong Class on Video
Press Releases
Our Healing Services
Qigong Healing
Distance Healing
Acupuncture
Our Healing Therapies
Modern Chinese Medicine
Treatable Illnesses
Patients Must Know
Group Events
Testimonials
Progress Reports
Founder
Our Mission
Oriental Culture Institute
Tom Tam's Books
Health Tips
Healthy Recipes
Online Shopping
Sister Sites
Useful Links
Master Owen Liao, Ph.D.
Qigong Healer, Tai Chi Master, Licensed Acupuncturist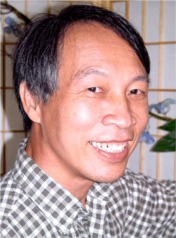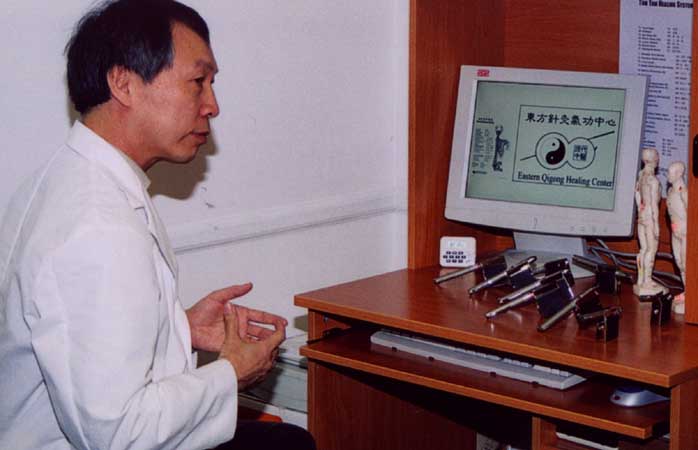 Master Owen Liao is a licensed acupuncturist, qigong healer and Tai Chi master. Since 1992, Owen is one of Tom Tam's foremost students in acupuncture, Tong Ren Therapy, and Tai Chi.
Master Owen Liao was born in 1952. His parents were farmers. They lived in a rural village in Taiwan. At age 3, he contracted polio, which paralyzed the right side of the body. Fortunately, his parents found a Chinese doctor for him. Within 2 years, he become much stronger physically. In his village, no student had yet gone to college. Due to his mother's dream and hard work, he became the first student in his village to go to the best high school in his country. He attended college and finished his computer science degree in 1976. Master Liao then came to the United State in 1985. After pursuing a Master's degree in computer science, he worked in Wall Street as an Information Technologist. After 14 years of service, he decided to leave the highly stressful environment and pursue his dream to become a healer.
Due to health concerns and weak constitution, Master Liao became interested in Chinese medicine. While looking for a Chinese doctor, he met the world-renowned healer, Mr. Tom Tam in 1992. Mr. Tom Tam introduced him to Chinese medicine, qigong and Tai Chi. While working at Wall Street, he studied Chinese medicine and focusing his understanding on neurological conditions. He was able to greatly improve his post-polio syndrome and made himself much stronger. In 2002, he embraced Chinese medicine as his new career. The same year, he became a national board certified acupuncturist and founded Eastern Healing Center in Gaithersburg, Maryland. He earned his Ph.D. in Oriental Medicine in 2006. Master Owen Liao is a licensed acupuncturist in Maryland and Virginia.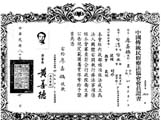 Since 1994, Master Liao has been a permanent member of the Chinese Traditional Medical Therapy Association . He has been authorized to practice Qigong, TuiNa, GuaSa and Cupping in Taiwan.
In 1999, Master Liao created his first major work in Chinese medicine: Qigong Tuina, one of his most effective therapies.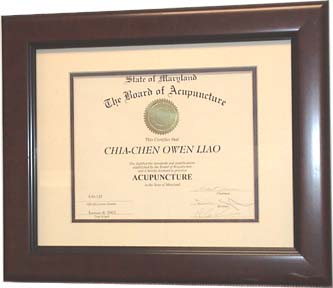 Beginning early 2001, Master Liao decided to pursue Chinese Medicine as his full time profession. Subsequently, he earned his NCCAOM acupuncture diploma in July 2001 and has become a licensed acupuncturist in Maryland as of January 2002.
Master Liao has gained an in-depth knowledge of performing Yang style Tai Chi for health purposes. He has created a Yang Style Essence Tai Chi routine which consists of fifteen movements that take only four minutes to perform. This is especially appropriate for today's busy life style. Master Liao's theory is that if one has learned Essence Tai Chi, which is very short, this is enough to relax the body and build up the Qi to massage internal organs - resulting in improved health and quality of life.
On December 4, 2001, he enjoyed his first microcosmic (XiaoZhouTian, 小週天) experience while he was in his Tai Chi meditation. A strong Qi force came out from GV1(ChangQiang) and slowly went up along Du Mai. Then it paused around his mouth for about 5 minutes. It moved to CV12(ZhongWan) where there was a blockage in his stomach area. It paused here for about 5 minutes. Then it proceeded to move down to DanTian like a small waterfall.
Master Liao has been an expert of Tong Ren Therapy which was developed by Mr. Tom Tam. In October 2001, he integrated Tong Ren Therapy with Chinese Medicine Meridian Systems, and created Meridian Tong Ren Therapy. Mr. Tom Tam has given his recognition to this unique therapy.
In December 2001, Master Liao created his Modern Chinese Medicine Theory . Modern Chinese Medicine Theory combines modern anatomy and physiology and his Six Energetics Model with Owen's unique expertise. The treatment results from Modern Chinese Medicine Theory are extremely beneficial..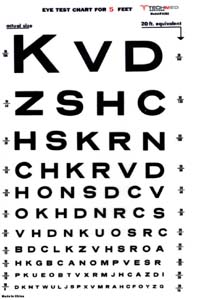 One of his most excited event is that he developed a Eye Healing Protocol in 2004. This powerful healing method enables him to help many clients with weak vision, double vision, near-sighted, far-sighted conditions.
In 2005, Master Liao has developed his Holistic Weight Loss program. With the program he helped many overweight patients to reduce weight to 194 lbs from 320 lbs in a 10 month period.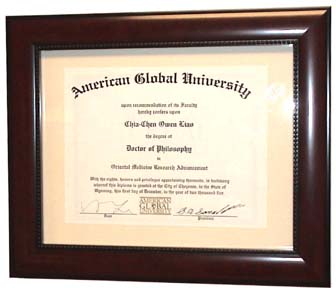 Master Liao is consistently improving his knowledge and expertise. He earned his Chinese medicine Ph.D. degree from American Global University in December 2005. About the same time. one of his patient family presented to him a beautiful 3'x2' Healing Hands frame as their appreciation to Master Liao's healing work for the family.
Master Liao's expertise in treating chronic disorders has been well appreciated by his patients who suffered from weight gain, infertility, asthma, arthritis, chronic pain, headaches and migraines, etc.
Master Owen Liao is currently practicing:
| | |
| --- | --- |
| | |
| | |
| | |
| | |
| | AcuTron |
Master Owen Liao can be reached via email

or by phone at (301)519-2346.
Eastern Healing Center provides Qigong healing, Pi Gu healing, Holistic Weight Loss, Distance Healing, Acupuncture and Tai Chi in Gaithersburg, Rockville, Potomac, and Germantown in Montgomery county, Maryland, and the whole Washington DC area.

Eastern Healing Center is located near the Old Towne Gaithersburg. Our office is only about 1 mile north to Rockville; 12 miles north to Bethesda, Silver Spring and Wheaton; 4 miles south to Germantwon and 6 miles east to Potomac. Gaithersburg is at the center of Montgomery county, Maryland. Montgomery County is a suburban county located in the state of Maryland, north of Washington DC.

Gaithersburg is surrounded by Rockville, Takoma Park, Barnesville, Bethesda, Brookeville, Chevy Chase, Darnestown, Germantown, Glen Echo, Kensington, Kentlands, Montgomery Village, North Potomac, Potomac, Silver Spring, Wheaton, etc.