Eastern Qigong Healing Center
Our Acupuncture Clinics
Holistic Weight Loss
Essence Tai Chi
Qigong Class on Video
Press Releases
Our Healing Services
Qigong Healing
Distance Healing
Acupuncture
Our Healing Therapies
Modern Chinese Medicine
Treatable Illnesses
Patients Must Know
Group Events
Testimonials
Progress Reports
Founder
Our Mission
Oriental Culture Institute
Tom Tam's Books
Health Tips
Healthy Recipes
Online Shopping
Sister Sites
Useful Links
Essence Tai Chi - the Most Healthy Exercise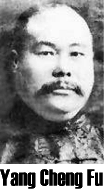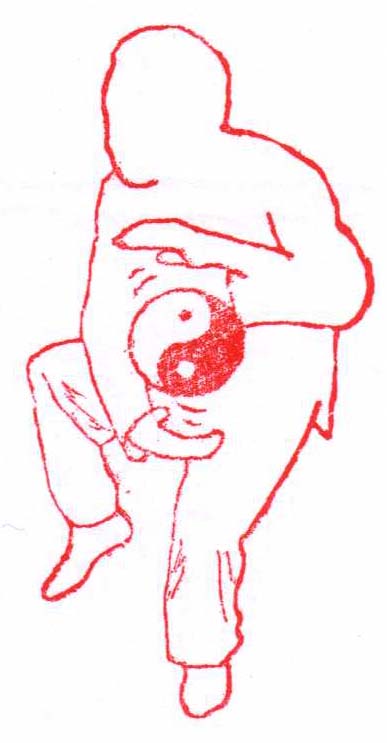 Tai Chi includes four different styles - Chen, Wu, Sun and Yang style. Among them, the Yang style is the most popular and the best for health improvement.
Tai Chi is a very gentle, relaxing exercise. Performing Tai Chi increases the metabolism, improves breathing, and strengthens circulation. It then activates the cells in the deeper body, massages the internal organs and relaxes the joints. The relaxation of joints, when performing Tai Chi, is beneficial to our torso and large joints. From these positive benefits, it helps maintain health and has been known to cure illnesses.
Tai Chi is the best general purpose exercise for people of all ages, including children and the elderly. Because it is so gentle, it can safely be practiced by everyone. Performing Tai Chi is a pleasure. When one is totally relaxed during the practice of Tai Chi, it is common to feel like swimming in water. During this state one is recharging his/her energy battery. When one's battery is full of energy, the overall health improves. Thus, the quality of life will improve.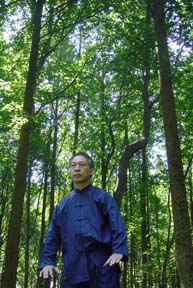 Designed for today's hurried and over-stressed working people, Master Liao's Essence Tai Chi, consisting of only fifteen movements, is easy to learn and perform. It takes just four minutes to practice and requires a mere 6'x6' flat space. Practiced daily, Essence Tai Chi provides relaxation in the morning and recharging of the body in the evening. If performed correctly, achieving relaxation and gaining the Qi sensation requires less than four to five minutes. If one desires to continue, one can simply repeat Essence Tai Chi a few times.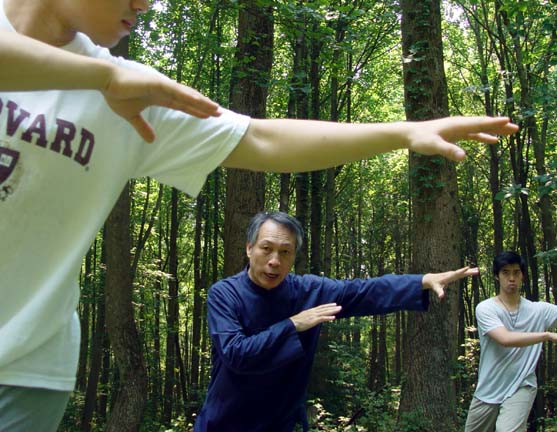 Master Liao's private teaching is extremely effective. Most of students can learn Essence Tai Chi in only 8 hours. From the very first class, all students will learn how to walk better and feeling stronger and balanced. With Master Liao's uniquely developed teaching system, all Tai Chi students will experience the strength of Tai Chi, which comes from both physical and mental aspects. All students must pass their Tai Chi audition before their graduation to ensure the level of their Tai Chi skills.
We offer the classes for Yang style Essence Tai Chi by small private classes. Schedule is totally flexible. Please call 301-519-2346 for details.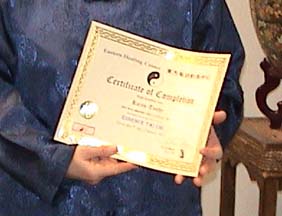 If you do not have the eight hours to learn our Essence Tai Chi yet, you may want to consider our Tai Chi Dao Yin Qigong 12 movements DVD. From this DVD, you can learn this simplified movements in one hour, yet you will enjoy most of the benefit mentioned above.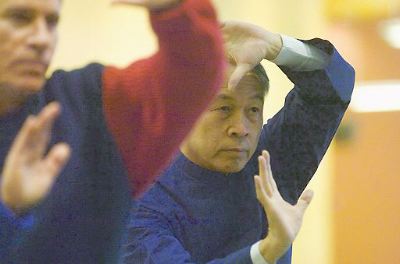 We have been honored to perform Essence Tai Chi demonstration and celebrate Chinese New Year, 2007. Please see detail at our press release. Our 2009 New Year Tai Chi performance was reported by Gazette newspaper.
You can see what our students have to say:
Testimonials
Summary
Learning Essence Tai Chi
In a very short time, less than a month in my case, I was able to learn, memorize, and independently practice the entire 4-minute routine.

I am now in the very enjoyable process of refining my practice.

Four Minute Essence Tai Chi
I had a few classes with various instructors however they never seemed to help me reach my potential. Luckily I discovered Essence Tai Chi developed and taught by Owen Liao. From my very first class I knew that Essence Tai Chi was the art that I had been looking for.
Essence Tai Chi - Poetry in Action
Learning Tai Chi requires assembling many elements to create the total 'picture'. Attention must be paid to posture, shifts of physical balance, spatial orientation, sequence, timing and the flow of movement. Informing everything is increasing one's sensitivity to and ability to channel Chi. Truly, the end result is poetry in action. This was increasingly evident to me as I viewed over and over again the DVD which Owen has produced of his performance of this Tai Chi form. I actually do not get tired of seeing it, as its internal poetry has many subtleties.
Essence Tai Chi - Living Wisdom, Logical Presentation of DVD and Book
Now the organization of Essence Tai Chi alone would compel me to take lessons, Yet, there is an even more compelling reason to learn Essence Tai Chi. The translations of Essence Tai Chi are not of old traditional text rather they are the teaching of Dr. Owen himself. Anyone taking lessons will get a wonderful distillation of the years of practice and knowledge that Dr. Owen brings to the lessons.
Our Tai Chi Lessons with Owen Liao
At our very first class, we saw the benefits of Tai Chi.

We thought we had pretty good posture as Bob practices yoga, walks and I lift weights, I do cardio exercises regularly and have a background in vocal music and theatre.

However, we found out that our walking was all wrong!

By the end of the first session, we felt we were on our way to correcting this.
Tai Chi and Qigong Healing
One of my friends is quite a thorough researcher and brought us many options for Tai Chi instructions but advising us after her initial conversation with Dr. Liao to go with him. And the journey began.
Tai Chi Benefits Stage Performance
As far as on stage, I have noticed I don't worry as much about my part, or about forgetting my lines. That's the biggest thing I have observed…
Tai Chi Use All Muscles and Joints, Aesthetically It Is Beautiful
As a retired nurse I am very impressed with Tai Chi. All the muscles and joints are used. Balance is challenged and improved. The mind is focused naturally as you concentrate on the movements. Aesthetically it is beautiful and graceful and puts you in a very relaxed state. Tai Chi and Qigong will be a daily practice for my entire life.
Essence Tai Chi - On Walking

Practicing Tai Chi, like practicing Zen, can also be said to involve a learning process. When the deepest level of learning has its roots in what could be called, for want of a better term 'the experiential', it is perhaps inevitable that it will take place in stages, or, traveling underground in some hidden stream of practice, develop unawares, until it courses into view by catching the attention of the practitioner through a kind of embodiment.

Master Owen his Lessons Approach - an "Eye opener"

This was my first time with Master Owen, and it was reflective of ages of experience and tradition in Tai Chi and Healing exercises.

I was basically taught how to pay attention to the motion of my body as I move, and this was an "eye opener". I felt energized and alert.

Learning Essence Tai Chi Has Been Transforming
Our experience of learning Master Owen's Essence Tai Chi has been transforming. First, the Essence Tai Chi is as effective as the much longer forms that many learn. For us, these longer forms are not practical to perform each day. With Essence Tai Chi, we have completed the form - as much as we have learned, each day. This is the most important point. Since we have completed the teaching, performing Essence Tai Chi is immediately affirming beyond the required 4 minute interval. Thus, the effect of the form developed by Master Owen is equal to the longer form yet fits into a work week of 9-10 hour days.

Both of us learned the form and the most pleasant classes were filled with insight and humor.
If you like our Essence Tai Chi, but you are restricted by your time, distance, mobility or finance, please try to learn our Tai Chi Dao Yin Qigong 12 Movements. It is really easy to learn. You can learn it in an hour. It is an easy starting point for Tai Chi.
If you are far from our office, you can purchase the Essence Tai Chi book and DVD from our online store. The book is available in both English and Chinese. Below are sample pages:
Additional Tai Chi resources:
Eastern Healing Center provides Qigong healing, Pi Gu healing, Holistic Weight Loss, Distance Healing, Acupuncture and Tai Chi in Gaithersburg, Rockville, Potomac, and Germantown in Montgomery county, Maryland, and the whole Washington DC area.

Eastern Healing Center is located near the Old Towne Gaithersburg. Our office is only about 1 mile north to Rockville; 12 miles north to Bethesda, Silver Spring and Wheaton; 4 miles south to Germantwon and 6 miles east to Potomac. Gaithersburg is at the center of Montgomery county, Maryland. Montgomery County is a suburban county located in the state of Maryland, north of Washington DC.

Gaithersburg is surrounded by Rockville, Takoma Park, Barnesville, Bethesda, Brookeville, Chevy Chase, Darnestown, Germantown, Glen Echo, Kensington, Kentlands, Montgomery Village, North Potomac, Potomac, Silver Spring, Wheaton, etc.
If you are interested in joining our Essence Tai Chi class, please visit, call 301-519-2346 or email Master Liao at

.