Eastern Qigong Healing Center
Our Acupuncture Clinics
Holistic Weight Loss
Essence Tai Chi
Qigong Class on Video
Press Releases
Our Healing Services
Qigong Healing
Distance Healing
Acupuncture
Our Healing Therapies
Modern Chinese Medicine
Treatable Illnesses
Patients Must Know
Group Events
Testimonials
Progress Reports
Founder
Our Mission
Oriental Culture Institute
Tom Tam's Books
Health Tips
Healthy Recipes
Online Shopping
Sister Sites
Useful Links
The Best Total-Body Workout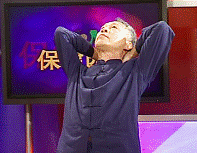 I've attended various dance classes: Ballet, Flamenco, and Belly Dance. I also frequently go to the Yoga and Pilates classes offered in the gym. I confess that after some years, I am still not good at any of the above mentioned exercises. I can follow, but I'm unable to do them independently without an instructor leading.
On the other hand, after learning the Essence Tai Chi, I can practice it at home on my own. Though it only takes 10 minutes from the beginning to the end, it is carefully choreographed. The movements constitute a total-body workout.
Essence Tai Chi doesn't require one to balance on the toes or to perform the head-stand. There are no complicated movements or foot steps. However, Dr. Liao asks for precision. One of the reasons that the group class format is often ineffective is lack of critiques from the instructor. Well, it's one-on-one instruction here. Dr. Liao pays close attention to the details while the student is learning Essence Tai-Chi, and he will make sure he/she does a move correctly to receive the maximum benefits.
I'm happy that I have discovered Essence Tai Chi, and I'm also grateful to Dr. Liao for inventing and teaching such a great routine, for better health.
Eastern Healing Center provides Qigong healing, Pi Gu healing, Holistic Weight Loss, Distance Healing, Acupuncture and Tai Chi in Gaithersburg, Rockville, Potomac, and Germantown in Montgomery county, Maryland, and the whole Washington DC area.

Eastern Healing Center is located near the Old Towne Gaithersburg. Our office is only about 1 mile north to Rockville; 12 miles north to Bethesda, Silver Spring and Wheaton; 4 miles south to Germantwon and 6 miles east to Potomac. Gaithersburg is at the center of Montgomery county, Maryland. Montgomery County is a suburban county located in the state of Maryland, north of Washington DC.

Gaithersburg is surrounded by Rockville, Takoma Park, Barnesville, Bethesda, Brookeville, Chevy Chase, Darnestown, Germantown, Glen Echo, Kensington, Kentlands, Montgomery Village, North Potomac, Potomac, Silver Spring, Wheaton, etc.