Eastern Qigong Healing Center
Our Acupuncture Clinics
Holistic Weight Loss
Essence Tai Chi
Qigong Class on Video
Press Releases
Our Healing Services
Qigong Healing
Distance Healing
Acupuncture
Our Healing Therapies
Modern Chinese Medicine
Treatable Illnesses
Patients Must Know
Group Events
Testimonials
Progress Reports
Founder
Our Mission
Oriental Culture Institute
Tom Tam's Books
Health Tips
Healthy Recipes
Online Shopping
Sister Sites
Useful Links
Solid Rooting For Other Martial Arts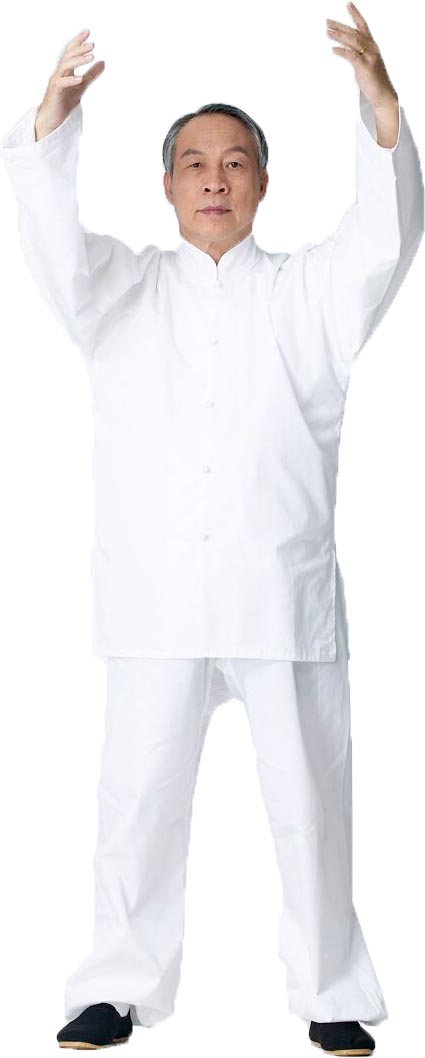 Master Liao introduced me to his Essence Tai Chi after a healing session I had. I decided to take the Tai Chi course he was offering, and I'm glad I did. Already after the first lesson I was convinced of his techniques efficiency for healing the body and calming the mind.
His teaching style is relaxed, but detailed. He puts great emphasis on the correct structure of the movements to achieve efficient circulation of energy through out the body, which is essential for healing.
The movements of his Tai Chi form are simple, yet effective. I have noticed that Tai Chi training gives a solid foundation for practicing other martial arts such as kung-fu and karate because of it's efficient rooting and dynamic powerful movement.
I highly recommend the Essence Tai Chi course for anyone interested in achieving self healing though movement and energy.
Before signing up you should know, that you won't be the same after learning and practicing Essence Tai Chi. You will be better.
Eastern Healing Center provides Qigong healing, Pi Gu healing, Holistic Weight Loss, Distance Healing, Acupuncture and Tai Chi in Gaithersburg, Rockville, Potomac, and Germantown in Montgomery county, Maryland, and the whole Washington DC area.

Eastern Healing Center is located near the Old Towne Gaithersburg. Our office is only about 1 mile north to Rockville; 12 miles north to Bethesda, Silver Spring and Wheaton; 4 miles south to Germantwon and 6 miles east to Potomac. Gaithersburg is at the center of Montgomery county, Maryland. Montgomery County is a suburban county located in the state of Maryland, north of Washington DC.

Gaithersburg is surrounded by Rockville, Takoma Park, Barnesville, Bethesda, Brookeville, Chevy Chase, Darnestown, Germantown, Glen Echo, Kensington, Kentlands, Montgomery Village, North Potomac, Potomac, Silver Spring, Wheaton, etc.