Eastern Qigong Healing Center
Our Acupuncture Clinics
Holistic Weight Loss
Essence Tai Chi
Qigong Class on Video
Press Releases
Our Healing Services
Qigong Healing
Distance Healing
Acupuncture
Our Healing Therapies
Modern Chinese Medicine
Treatable Illnesses
Patients Must Know
Group Events
Testimonials
Progress Reports
Founder
Our Mission
Oriental Culture Institute
Tom Tam's Books
Health Tips
Healthy Recipes
Online Shopping
Sister Sites
Useful Links
Holistic Healing of Chronic Disorders
Specialize in Both the Symptoms and the Root Causes
What Is A Chronic Condition?
A Chronic condition is an illness that is ongoing or recurring for a long time, or even a lifetime, and that canít be passed on by contact, such as neurological disorders, migraine, diabetes, neuropathy, fibromyalgia, hypertension, heart disease, Parkinsonís disease, kidney failure, lupus, cancer, etc. These conditions have a high tendency to be passed onto later generations.
Chinese Medicine View of Chronic Conditions - Common Causes
Chronic conditions could be defined as a poor constitution, which means multiple meridians and layers of the body are affected significantly. The impacts to the body are intertwined, so the body canít heal itself as easily. Without sufficient energy flow through these meridians, the organs associated with the meridians will be deficient, then the organís physiological functions will be weakened, hence diseases and symptoms will be more apparent and persistent overtime. Below is a list of common causes:
| | |
| --- | --- |
| | With repeated or severe injuries, the energy pathways are heavily impaired or blocked. The common sources of injuries are car accidents, strenuous sport activities, surgeries and battles. |
| | After severe illness, like polio, hepatitis, pneumonia, heart attack or high fever, the impact to the body is persistent. If it is not fully cured in time, it can easily transform itself from an acute state into a chronic state. |
| | After experiencing a trauma, the impact to both mental and physical can be equally significant. More importantly, the instant mega use of the inner energy makes the body weakened immediately. This is why Post-Traumatic Stress Disorder has a series of symptoms, such as exhaustion, upset stomach, headaches, sweating, etc. |
| | Poor life style: not enough sleep or exercise; overeating; poor diet; polluted food, air and water; over exposure to coldness and dampness, can impair our health. If it is persistent, it then creates a pattern of blockages in the body and the symptoms can be worsened overtime, such as fibromyalgia, obesity, asthma, etc. |
| | If one has a mutated gene or a trauma at birth, it can damage the personís physical or mental development. |
| | Our original Qi (energy) keeps growing till puberty then begins its retreat. After middle age, people begin to experience some discomfort in multiple parts of the body. This indicates that the original Qi is not strong enough to supply the needed energy to some areas of the body. Mid-life crisis marks the beginning of this aging process. |
| | Most medications have long lasting side effects. Prolonged use can impair the body in many ways and induce other chronic conditions, such as hypertension, arthritis, palpitation, heart burn, etc. |
Diagnosis Is the Key, Then Treat the Root Causes
True healing of any chronic conditions starts with identifying the root causes, then follow a particular treatment plan to reduce the root causes and the symptoms at the same time. That way, the symptoms will be under control and eventually diminish when the condition is cured completely.
Prevention of Chronic Conditions
| | | |
| --- | --- | --- |
| Good life style | Have a balanced and healthy diet | Take care of acute conditions and injuries promptly |
| Keep the body warm in cold weather | Perform Qigong exercise regularly | Avoid prolonged use of medication |
From Prevention to Intervention - The Best of both Worlds, A Testimonial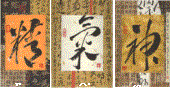 Owen Liao, Ph.D. brings numerous Eastern perspectives (Qigong healer and Tai Chi Master) to his 15+ years of practice as a Licensed Acupuncturist. This method of health care allows Dr. Liao to share insights and ideas with his clients on wellness so that they can obtain a deeper integrated understanding of their health as they go through the healing process. Although his academic training shows through his logical and systematic acupuncture treatments, it is his combined personal care for the people he treats that separate him from other practitioners.
One more point must be made. Few areas like the present topic so vividly demonstrate the separateness and compartmentalization of Western approaches to the mind-body-spirit healing synergy and the contrast with Eastern unity. We Western take our philosophy in school, our spiritual needs in a house of worship, our physical exercise at the gym and our mental or meditative needs in classes. Working with Dr. Liao, the mental, physical, and spiritual aspects of the human being are combined, not separated, integrated, and not divided.
Carl Brent Myers, Ed.D.
National Certified School Psychologist
Eastern Healing Center provides Qigong healing, Pi Gu healing, Holistic Weight Loss, Distance Healing, Acupuncture and Tai Chi in Gaithersburg, Rockville, Potomac, and Germantown in Montgomery county, Maryland, and the whole Washington DC area.

Eastern Healing Center is located near the Old Towne Gaithersburg. Our office is only about 1 mile north to Rockville; 12 miles north to Bethesda, Silver Spring and Wheaton; 4 miles south to Germantwon and 6 miles east to Potomac. Gaithersburg is at the center of Montgomery county, Maryland. Montgomery County is a suburban county located in the state of Maryland, north of Washington DC.

Gaithersburg is surrounded by Rockville, Takoma Park, Barnesville, Bethesda, Brookeville, Chevy Chase, Darnestown, Germantown, Glen Echo, Kensington, Kentlands, Montgomery Village, North Potomac, Potomac, Silver Spring, Wheaton, etc.