Eastern Qigong Healing Center
Our Acupuncture Clinics
Holistic Weight Loss
Essence Tai Chi
Qigong Class on Video
Press Releases
Our Healing Services
Qigong Healing
Distance Healing
Acupuncture
Our Healing Therapies
Modern Chinese Medicine
Treatable Illnesses
Patients Must Know
Group Events
Testimonials
Progress Reports
Founder
Our Mission
Oriental Culture Institute
Tom Tam's Books
Health Tips
Healthy Recipes
Online Shopping
Sister Sites
Useful Links
Press Release, January 2007
Master Owen Liao, Ph.D.
A Qigong Healer and Acupuncturist Specialized in Neurological Disorders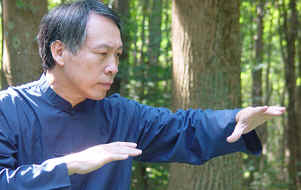 Master Owen Liao was born in 1952. His parents were farmers and lived in a rural village in Taiwan. At age 3, he contracted polio which paralyzed the right side of the body. Fortunately, his parents found a Chinese doctor for treatment. Within 2 years, he become much stronger physically.
No student in his village had yet gone to college. Due to his mother's dream and hard work, he became the first student in his village to go to the best high school in his country. Then he attended college and earned a computer science degree in 1976 and came to the United State in 1985. After pursuing a Master's degree in computer science, he worked in Wall Street as an Information Technologist. After 14 years of service, he decided to leave the highly stressful environment and pursue his dream to become a healer.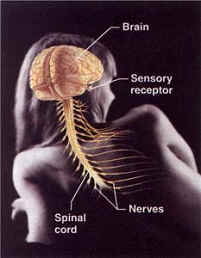 Due to health concerns and weak constitution, Master Liao became interested in Chinese medicine. While looking for a Chinese doctor, he met the world-renowned healer, Master Tom Tam. Master Tam introduced him to Chinese medicine and Tai Chi. While working at Wall Street, he studied Chinese medicine and focused his understanding on neurological conditions. He was able to greatly improve his post-polio syndrome and become much stronger. In 2002, he embraced Chinese medicine as his new career. That same year, he became a national board certified acupuncturist and founded Eastern Healing Center in Gaithersburg, Maryland. He earned his Ph.D. in Oriental Medicine in 2006. Master Owen Liao is a licensed acupuncturist in Maryland and Virginia.
One of his famous services is his Qigong Healing for neurological disorders. With his gifted Qigong Healing capabilities, he can direct Qi in the body and smooth the flow of Qi of the parts of the nervous system such as the brain, spine, etc. He has helped many patients with central nervous system disorders such as Parkinson's disease, bipolar, depression, anxiety, autism, ADHD, stroke and scoliosis. One of Master Owen Liao's specialties is the identification and opening of Qi blockages resulting in the natural flow of Qi in the body. In this way, he can treat many neurological disorders. He has also treated many peripheral neuropathy cases successfully. Shingles and Bell's Palsy are treatable as well. Master Liao has also saved a few marriages by smoothing the couple's unbalanced emotions.
Testimonials

Parkinsonís Disease: This morning I awoke, quietly without the tremor - I forgot it was sleeping still, I forgot that I was still. Quiet, no notice, no alarm. Just woke up and I was alone and strong. And the tremor slept. While I moved around the house unsuspectingly, unaware of its absence. I almost forgot about it. Steadily handling my world, my keyboard, my hand things as if it were always just like this. Still. And, I remembered the Still-Just like this. Paying it no mind. I quietly, forgot. I am Still.

Bipolar: I'm now looking at the picture of my daughter. I'm very impressed. Differences between the pictures is unbelievable. Her face and eyes expression are getting more happy, and relaxed. The fear at her looks is turning to joy.

Anxiety: After suffering from the worst life trauma I have ever experienced. Serve depression, lack of will to live, couldn't even drag myself to look at the sun in the mornings. After only two visits, I am slowing starting to find purpose in life again, I don't feel so stuck any more.

Concussion: Where do I really begin to write to explain the effects that your energy and acupuncture treatments have had upon my healing. It is almost as if I don't want to say anything to disrupt the process and the effects that I feel. Ö I knew when SI8 was needled, my Qi quickly moved. Ö The most interesting and wonderful experience is as the flow of Qi has increased, I am feeling different and better and people in my life are noticing a positive change and complementing me. I am grateful to you.

Scoliosis: With my scoliosis, I was doubtful about my acupuncture treatment being helpful. ... After my first treatment I was very happy that I noticed positive results right away. From pictures that Dr. Liao had taken before and after my initial treatment I noticed that my posture did change. Even after a few days, Iíve noticed my muscle soreness wasnít as bad. I could focus better during studying, and while standing during work, my lower back didnít hurt!
Eastern Healing Center provides Qigong healing, Pi Gu healing, Holistic Weight Loss, Distance Healing, Acupuncture and Tai Chi in Gaithersburg, Rockville, Potomac, and Germantown in Montgomery county, Maryland, and the whole Washington DC area.

Eastern Healing Center is located near the Old Towne Gaithersburg. Our office is only about 1 mile north to Rockville; 12 miles north to Bethesda, Silver Spring and Wheaton; 4 miles south to Germantwon and 6 miles east to Potomac. Gaithersburg is at the center of Montgomery county, Maryland. Montgomery County is a suburban county located in the state of Maryland, north of Washington DC.

Gaithersburg is surrounded by Rockville, Takoma Park, Barnesville, Bethesda, Brookeville, Chevy Chase, Darnestown, Germantown, Glen Echo, Kensington, Kentlands, Montgomery Village, North Potomac, Potomac, Silver Spring, Wheaton, etc.