Eastern Qigong Healing Center
Our Acupuncture Clinics
Holistic Weight Loss
Essence Tai Chi
Qigong Class on Video
Press Releases
Our Healing Services
Qigong Healing
Distance Healing
Acupuncture
Our Healing Therapies
Modern Chinese Medicine
Treatable Illnesses
Patients Must Know
Group Events
Testimonials
Progress Reports
Founder
Our Mission
Oriental Culture Institute
Tom Tam's Books
Health Tips
Healthy Recipes
Online Shopping
Sister Sites
Useful Links
Feeling Better Is Very Important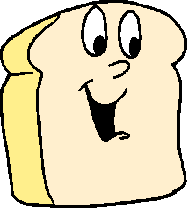 Feeling better and more comfortable are the signs of healing progress.
Approximately two thirds of patients feel better during or immediately following a treatment. For the remainder, about half need further treatments and the other half are insensitive to the sensation of qi. For the people insensitive to the sensation of qi , we try to help them see other ways to measure the progress of their healing. For those who can sense qi, the sensation of qi gives them confidence and helps them to look forward to further treatments. When a patient can sense qi, it also helps confirm the right healing strategy them.
We group insensitive patients into four classes:
Young patients: With the exception of pain, sometimes young patients cannot comprehend or verbalize what is happening in their body. Since Qigong healing provides qi experience in normal activity, these young patients will have a hard time describing what is happening. For this group of people, we will guide them by using other more measurable examples. For instance, if there is an injury to a finger, we may see if the injured finger can move more easily.
Long-term illness: Sometimes due to illness, sensations may be impaired. In this case, we usually guide patients to observe some subtle changes to his/her activities. For example, the first time a stroke patient walked through the doorway, it took him about 20 seconds. The second time, he took only about 3 seconds. Another example involves a patient with muscular dystrophy who was unable to perceive any sensation from his treatments. He was instructed to grip both his mother's and healer's hands and squeeze with maximum strength. This way, both his mother and healer could feel the changes to his strength over time. It is important to note, that for patients with impaired sensation, the ability to sense may return after multiple treatments.
Insensitive patients: For patients who are insensitive to the sensation of qi, many times the healer feels that the pathogen qi has been changed a great deal. Usually the healer will help them find a way to see the progress of their treatment. At the same time, the healer can give them a boost to their sensitivity.
Tolerance of pain: Some patients have a great capability to tolerate pain. Because of this, it may be difficult to describe changes to the extent, quality, and location of pain. To describe these experiences is extremely helpful to your healers.
To be able to feel better or more comfortable during treatments is very important. This helps patients build confidence and directs the healer to move more effective treatment strategies. If you really do not feel anything, it is important that you let your healer know, otherwise it will mislead your healer.
Sometimes after a treatment giving by Master Liao, a patient will feel tired and need rest. This is caused by removing pathogen qi and restoring the healthy qi which then will activate the body's auto-recovery capabilities. If the auto-recovery activities are significant, the body will need a great deal of energy, which it does not have. The result is that the body will demand rest, which manifests as tiredness. Once you have had enough rest and your body has adjusted itself to the stimulus from the treatment, you will feel much better. This process usually takes one or two days.
Eastern Healing Center provides Qigong healing, Pi Gu healing, Holistic Weight Loss, Distance Healing, Acupuncture and Tai Chi in Gaithersburg, Rockville, Potomac, and Germantown in Montgomery county, Maryland, and the whole Washington DC area.

Eastern Healing Center is located near the Old Towne Gaithersburg. Our office is only about 1 mile north to Rockville; 12 miles north to Bethesda, Silver Spring and Wheaton; 4 miles south to Germantwon and 6 miles east to Potomac. Gaithersburg is at the center of Montgomery county, Maryland. Montgomery County is a suburban county located in the state of Maryland, north of Washington DC.

Gaithersburg is surrounded by Rockville, Takoma Park, Barnesville, Bethesda, Brookeville, Chevy Chase, Darnestown, Germantown, Glen Echo, Kensington, Kentlands, Montgomery Village, North Potomac, Potomac, Silver Spring, Wheaton, etc.