Eastern Qigong Healing Center
Our Acupuncture Clinics
Holistic Weight Loss
Essence Tai Chi
Qigong Class on Video
Press Releases
Our Healing Services
Qigong Healing
Distance Healing
Acupuncture
Our Healing Therapies
Modern Chinese Medicine
Treatable Illnesses
Patients Must Know
Group Events
Testimonials
Progress Reports
Founder
Our Mission
Oriental Culture Institute
Tom Tam's Books
Health Tips
Healthy Recipes
Online Shopping
Sister Sites
Useful Links
Modern Chinese Medicine Body Organic - Qi Loop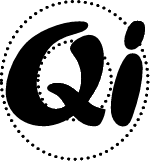 The Qi loop theory was introduced by Tom Tam in 2001. It is a new addition to the Tom Tam Healing System and is one of the foundations of our practice. It is proving to be a major breakthrough in medicine.
Western medicine is based on anatomy and physiology. By contrast, Chinese Medicine is based on yin, yang, five elements and meridian systems, etc.
The Qi loop theory is based on the concept of qi circulation in the human body. This theory includes a comprehensive picture of all human body functions. By having anatomy and physiology as the foundation, the system makes use of "Pain is from qi obstruction", a key principle of Chinese medicine. Practitioners can employ qigong, tuina, tong ren therapy to perform diagnosis and healing. With the use of qi, the healing effects are wonderful!
The Qi loop system in the human body is similar to the electricity system in a car. Qi and blood are similar to the electricity in a car. Brain is the power source and is the equivalent to the battery in a car. Organs perform body functions just like the lights, radio, horn, etc. From the perspective of qi, the Qi loop theory represents the organic functions of the human body very well. We have been using this system in our practice very successfully.
Modern Chinese Medicine - Qi loop:
Qi Loop

Human Organic

Car Electricity System

1. Power

Qi, blood

Electricity

2. Power Source

Brain, cranial nerve

Battery

3. Effectors

Organ, skin, bone, etc.

Light bulb

4. Receptor

HuaTuo JaJi

Socket

5. Connector

Medullar

Battery connector

6. Generator

C1, C2

Generator

7. Conductor

Spine

Cable

8. Regulator

Cerebellum

, hypothalamus

Fuse

9. Motor cortex

Motor cortex

Steering wheel

10. Sensor cortex

Sensor cortex

Gauge

11. Indicator

Symptoms: Rash, pain, sore, …

Alarm light

12. Feed Back

KD27, ST13, LU2

Gauge circuit
Eastern Healing Center provides Qigong healing, Pi Gu healing, Holistic Weight Loss, Distance Healing, Acupuncture and Tai Chi in Gaithersburg, Rockville, Potomac, and Germantown in Montgomery county, Maryland, and the whole Washington DC area.

Eastern Healing Center is located near the Old Towne Gaithersburg. Our office is only about 1 mile north to Rockville; 12 miles north to Bethesda, Silver Spring and Wheaton; 4 miles south to Germantwon and 6 miles east to Potomac. Gaithersburg is at the center of Montgomery county, Maryland. Montgomery County is a suburban county located in the state of Maryland, north of Washington DC.

Gaithersburg is surrounded by Rockville, Takoma Park, Barnesville, Bethesda, Brookeville, Chevy Chase, Darnestown, Germantown, Glen Echo, Kensington, Kentlands, Montgomery Village, North Potomac, Potomac, Silver Spring, Wheaton, etc.