Eastern Qigong Healing Center
Our Acupuncture Clinics
Holistic Weight Loss
Essence Tai Chi
Qigong Class on Video
Press Releases
Our Healing Services
Qigong Healing
Distance Healing
Acupuncture
Our Healing Therapies
Modern Chinese Medicine
Treatable Illnesses
Patients Must Know
Group Events
Testimonials
Progress Reports
Founder
Our Mission
Oriental Culture Institute
Tom Tam's Books
Health Tips
Healthy Recipes
Online Shopping
Sister Sites
Useful Links
Childhood Chronic Constipation
- Healed With Just Two Energy Healing Sessions
Male, Age: 3
Condition: Childhood Chronic constipation
Testimonial: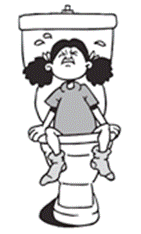 After he was about a year old, our son began having chronic, painful constipation, with episodes almost every other week. We brought him to pediatricians at least three times over the next 2 years, but the only recommendation we received was to use an over-the-counter laxative, daily for several weeks. However, after the daily treatments, the condition returned, and we were unable to identify changes to his diet that would help consistently. The pediatrician told us to just keep him on the medication, but we did not want to keep our son on a laxative, since although the medication temporarily helped the constipation each time, his appetite was poor and we were worried about long term effects.
I brought our son (at this time age 3) to Master Liao for Qigong. Because he is a very active child, we did not try to have acupuncture. After the first visit, his appetite was significantly improved, and he had regular bowel movements.

I brought him for a second visit one week later. It has now been several months, and the improvement we have seen has been remarkable.

He continues to have a much better appetite, and he has maintained more regularity than at any time during the last 2 years.
Eastern Healing Center provides Qigong healing, Pi Gu healing, Holistic Weight Loss, Distance Healing, Acupuncture and Tai Chi in Gaithersburg, Rockville, Potomac, and Germantown in Montgomery county, Maryland, and the whole Washington DC area.

Eastern Healing Center is located near the Old Towne Gaithersburg. Our office is only about 1 mile north to Rockville; 12 miles north to Bethesda, Silver Spring and Wheaton; 4 miles south to Germantwon and 6 miles east to Potomac. Gaithersburg is at the center of Montgomery county, Maryland. Montgomery County is a suburban county located in the state of Maryland, north of Washington DC.

Gaithersburg is surrounded by Rockville, Takoma Park, Barnesville, Bethesda, Brookeville, Chevy Chase, Darnestown, Germantown, Glen Echo, Kensington, Kentlands, Montgomery Village, North Potomac, Potomac, Silver Spring, Wheaton, etc.