Eastern Qigong Healing Center
Our Acupuncture Clinics
Holistic Weight Loss
Essence Tai Chi
Qigong Class on Video
Press Releases
Our Healing Services
Qigong Healing
Distance Healing
Acupuncture
Our Healing Therapies
Modern Chinese Medicine
Treatable Illnesses
Patients Must Know
Group Events
Testimonials
Progress Reports
Founder
Our Mission
Oriental Culture Institute
Tom Tam's Books
Health Tips
Healthy Recipes
Online Shopping
Sister Sites
Useful Links
Amazing Qigong Healing of
My Spinal Cord Injury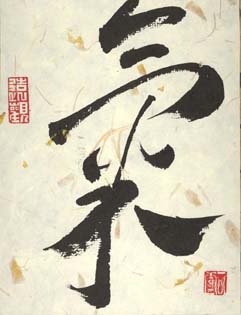 Basic information:
Female
Age: 42
Condition: Injured Spinal Cord with lower extremity paralysis

Testimonial:
Over 8 years ago, I had a spinal cord injury bruising my lower spinal cord and leaving me with lower extremity paralysis. Over the years, I have been treated by several practitioners from doctors to holistic practitioners and each helped some over time with pain and recovery and limited success.

When I had my first session with Owen, I could immediately feel my thighs inflate and feel filled up and my spine suddenly felt like a pole was inserted in my back and I was able to sit upright. I was so happy just to feel my spine be straight. Owen asked me to move my neck around and I was not able to freely move it. I was amazed during the treatment how the range of motion in my neck improved and how much more relaxed my shoulders and neck felt. Later that night after the treatment, I noticed that I was able to feel the ability to push down from my backend and my sacrum did not feel so tight and stuck. The next day when I practiced my walking exercise, I was able to push up to stand and my stability improved around my low back.

Also, during my consult with Owen, I told him that my bladder needed to be relieved every hour at night, which interrupted my sleep. After Owen's first treatment, I was amazed that I only needed to get up once each night. This was such an improvement for my sleep too!

During the second treatment, I felt buzzing in the ball of my feet and in my toes. They were suddenly energized and I noticed that my feet were seeking the floor. After a few minutes, I noticed that I could feel my legs more from the top of the thighs to the bottom of my feet and toes. Everything felt like it was filled up. My neck shoulders would relax allowing me to gently move my neck around.

During the subsequent treatments, I felt this surge of energy start in the bottom of my feet and work its way back up my legs and thighs. Then, after a few minutes, I could feel this energy moving up my spine and neck. My body would feel relaxed during the treatment, but the sensations were turned-on all over my body.

Owen's work is amazing and it keeps working after the treatment. My body continued to improved throughout the week until my next visit and I hope my results will be an inspiration for someone else to work with Owen.

Eastern Healing Center provides Qigong healing, Pi Gu healing, Holistic Weight Loss, Distance Healing, Acupuncture and Tai Chi in Gaithersburg, Rockville, Potomac, and Germantown in Montgomery county, Maryland, and the whole Washington DC area.

Eastern Healing Center is located near the Old Towne Gaithersburg. Our office is only about 1 mile north to Rockville; 12 miles north to Bethesda, Silver Spring and Wheaton; 4 miles south to Germantwon and 6 miles east to Potomac. Gaithersburg is at the center of Montgomery county, Maryland. Montgomery County is a suburban county located in the state of Maryland, north of Washington DC.

Gaithersburg is surrounded by Rockville, Takoma Park, Barnesville, Bethesda, Brookeville, Chevy Chase, Darnestown, Germantown, Glen Echo, Kensington, Kentlands, Montgomery Village, North Potomac, Potomac, Silver Spring, Wheaton, etc.