Eastern Qigong Healing Center
Our Acupuncture Clinics
Holistic Weight Loss
Essence Tai Chi
Qigong Class on Video
Press Releases
Our Healing Services
Qigong Healing
Distance Healing
Acupuncture
Our Healing Therapies
Modern Chinese Medicine
Treatable Illnesses
Patients Must Know
Group Events
Testimonials
Progress Reports
Founder
Our Mission
Oriental Culture Institute
Tom Tam's Books
Health Tips
Healthy Recipes
Online Shopping
Sister Sites
Useful Links
Swine Flu Prevention Measures
April 28, 2009
Fast Spreading Mexican Swine flu
As of April 28, 2009, the outbreak of Mexico Swine Flu - A (H1N1), has been spread to U.S.A.(64), Canada (6), Spain (1) and potentially many more countries in an extremely fast pace. This is partially helped by popular international air traveling among countries.

WHO raised the pandemic alert level to Phase 4
In response to the intensifying outbreak, the World Health Organization raised the worldwide pandemic alert level to Phase 4
. A Phase 4 alert is characterized by confirmed person-to-person spread of a new influenza virus able to cause "community-level" outbreaks." The increase in the pandemic alert phase indicates that the likelihood of a pandemic has increased.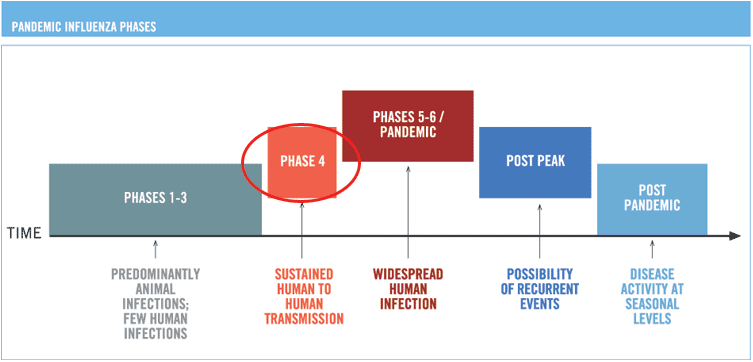 What are the symptoms?
- Fast rising high fever, 102 degree or higher
- Achy muscles or even bones
- Sore throat
- Pneumonia like heavy coughing
How to prevent it from spreading?
- Do not visit the areas which has confirmed Swine flu cases.
- If you just visited Swine flu infected areas, stay home for a week and monitor your own health very closely.
- Here are a few general tips to reduce the risk:
1) Use of mask

2) Wash hands frequently

3) Perform "Sea Salt Water Gargling" before bed time daily for prevention; if there are any early flu-like symptoms, one can perform it up to hourly. Do not rinse the mouth after gargling. During gargling, it would be sensitive or even painful at the throat, which indicates the inflammation of the throat by virus. Keep doing gargling for a few more times, you might find the pain or irritation begin to reduce, and feel the whole body is more relaxed.

To make the sea salt water, melt one table spoon of sea salt with one cup of warm water. This action will help prevent the infection to grow along the respiration channel.
- Seek for professional medical help A.S.A.P. once the fever or persistent heavy coughing is developed. Timing is very critical with Swine Flu infection.
Eastern Healing Center provides Qigong healing, Pi Gu healing, Holistic Weight Loss, Distance Healing, Acupuncture and Tai Chi in Gaithersburg, Rockville, Potomac, and Germantown in Montgomery county, Maryland, and the whole Washington DC area.

Eastern Healing Center is located near the Old Towne Gaithersburg. Our office is only about 1 mile north to Rockville; 12 miles north to Bethesda, Silver Spring and Wheaton; 4 miles south to Germantwon and 6 miles east to Potomac. Gaithersburg is at the center of Montgomery county, Maryland. Montgomery County is a suburban county located in the state of Maryland, north of Washington DC.

Gaithersburg is surrounded by Rockville, Takoma Park, Barnesville, Bethesda, Brookeville, Chevy Chase, Darnestown, Germantown, Glen Echo, Kensington, Kentlands, Montgomery Village, North Potomac, Potomac, Silver Spring, Wheaton, etc.