Eastern Qigong Healing Center
Our Acupuncture Clinics
Holistic Weight Loss
Essence Tai Chi
Qigong Class on Video
Press Releases
Our Healing Services
Qigong Healing
Distance Healing
Acupuncture
Our Healing Therapies
Modern Chinese Medicine
Treatable Illnesses
Patients Must Know
Group Events
Testimonials
Progress Reports
Founder
Our Mission
Oriental Culture Institute
Tom Tam's Books
Health Tips
Healthy Recipes
Online Shopping
Sister Sites
Useful Links
Healing of Emotions
A Distance Healing Experience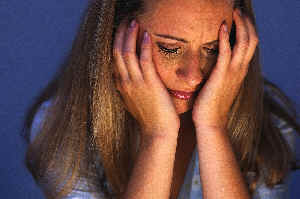 My understanding is that Qi blockage in the body is often associated with blocked emotions from past events.
Several times during distant healing sessions with Master Owen Liao, I have shed tears as blocked emotions were released.
Once he used a powerful technique for the specific purpose of releasing stagnant emotional energy. He asked me to prepare by bringing to mind a specific issue that I had strong feelings about - in this case, grief over my father's death. The technique felt something like a "punch" to the energy system, and resulted in sudden tears and sobbing and, a short while later, a distinct feeling of lightness around the heart.
B.T.
Eastern Healing Center provides Qigong healing, Pi Gu healing, Holistic Weight Loss, Distance Healing, Acupuncture and Tai Chi in Gaithersburg, Rockville, Potomac, and Germantown in Montgomery county, Maryland, and the whole Washington DC area.

Eastern Healing Center is located near the Old Towne Gaithersburg. Our office is only about 1 mile north to Rockville; 12 miles north to Bethesda, Silver Spring and Wheaton; 4 miles south to Germantwon and 6 miles east to Potomac. Gaithersburg is at the center of Montgomery county, Maryland. Montgomery County is a suburban county located in the state of Maryland, north of Washington DC.

Gaithersburg is surrounded by Rockville, Takoma Park, Barnesville, Bethesda, Brookeville, Chevy Chase, Darnestown, Germantown, Glen Echo, Kensington, Kentlands, Montgomery Village, North Potomac, Potomac, Silver Spring, Wheaton, etc.